Family hotel Marseille for families
When you travel with your family to Marseille, you need to find the perfect family hotel in Marseille to satisfy all the family members. Read on to find out why Hotel Edmond Rostand is the perfect Marseille family hotel for families and easily book the best hotel for your family trip!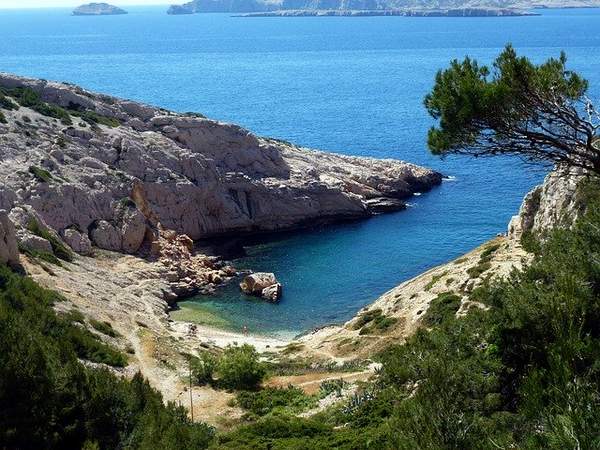 If you are looking for a good time with your family during your trip to Marseille, you can trust the Hotel Edmond Rostand for family holidays. Family holidays don't have to be stressful. Don't forget to visit Marseille if you travel to France. This incredible city will leave you with unforgettable memories and souvenirs. Marseille is one of the most popular travel destinations for tourists visiting France. Many tourists like to visit Marseille more than once to enjoy the "only-in-Marseille" experience.
The Marseille Provence airport in Marseille is always crowded with tourists from all over the world because taking a flight is one of the most convenient ways to visit Marseille. There are several ways to get to Marseille, including taking a flight and enjoying a train ride through the city.
Do you want a family trip that doesn't ruin you, but still offers thrills? On the hotel blog, you can consult all our articles designed to guide you on your family trip to Marseille, with a wide range of prices. Especially in the Vieux Port – La Canebière, there is a lot to see and do in Marseille.
There are many hotels that are perfect for a family trip to Marseille. Take advantage of our family-friendly facilities, such as twin rooms etc. On hoteledmondrostand.com you can find many affordable family hotel offers in Marseille.
Visiting the tourist sites of Marseille such as the vieux Port, La Vieille Charité, Le Musée Regards de Provence is an excellent option for family holidays. You can walk around the monuments of Marseille with your family members. It is good to spend some time in cultural attractions such as the Toile de Fond, Mucem Conservation and Resource Center, Long Champ to discover the culture and history of Marseille. Do you want to enjoy a moment of tranquility ? Visit the Cours Julien, the Jardin de Marseille, the Boulevard du jardin zoologique and enjoy a delicious escape from the crowds!
The distance between Marseille and Avignon is 85.73 km. Montpellier is 125.62 km from Marseille. The distance between Marseille and Cannes is 136.23 km.
Every week there are time-limited offers on Trip.com. Don't forget to check the promotions and offers page before booking a hotel!
Book your family hotel in Marseille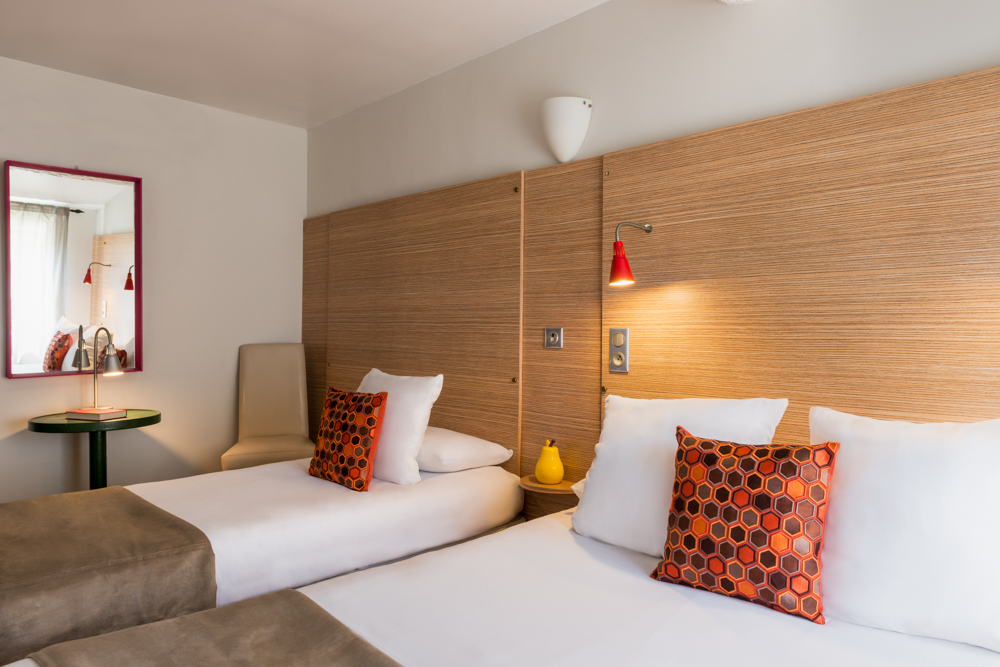 Is Marseille good for the family ?
Marseille is an excellent destination with many activities for your family. From the beaches of the Prado to the Château d'If, from the OK Corral Wild-West theme park to the Marseille History Museum, many exciting attractions and activities await you and your children.
Frequently Asked Questions about Family Hotels in Marseille
Where is the most popular family hotel in Marseille ?
There are probably several family hotels in Marseille. A popular hotel is not necessarily a family hotel. We would like to believe that our Edmond Rostand hotel is the most popular family hotel in Marseille. Many visitors to Marseille make a reservation at the hotel Edmond Rostand every day.
What is the location of the most popular family hotel in Marseille?
At 10′ from the old port in the antiquarian district, and 5 minutes from the prefecture. La Canebière, next to the old port, is the most popular accommodation in Marseille for families. Le Vieux Port – La Canebière is also very popular with travellers.
What is the average price of a family hotel in Marseille tonight ?
Depending on the dates, the average price of a family hotel in Marseille for the night is 85 €. Please use this price as a reference only as it can change every minute.
What is the average price of family hotels in Marseille this weekend?
The average price of the rooms in our family hotel in Marseille for a weekend varies according to the season of course. We have specific offers all year round that you can consult. You can also use our online booking engine to check room availability and rates.
People looking for a family hotel in Marseille are also looking for :
Day Use: Day Hotel
Marseille Accommodation
Hotel Marseille
3 star hotel in Marseille
Hotel Marseille Vieux port
Hotel Marseille Saint Charles
Hotel Marseille Prado
Cheap hotel Marseille
Hotel Marseille Centre prefecture
Family hotel Marseille