Is it safe to travel to Marseille?
And precisely it is all about asking if is it safe to travel to Marseille in this Covid-19 period?
Yes a thousand times yes, you have nothing to fear, neither from the Covid virus, nor from being attacked. It is as safe to travel to Marseilles as it is to travel to the major European capitals. As far as the epidemic is concerned, Professor Didier Raoult of the IHU of Marseille has done a great job, and the good Mother is watching over us!
Among the popular places in the south of France, Marseille is on the list of favorite vacation destinations; however, not all travelers will agree. Despite some reservations, the port city enjoys the pride of being the national capital of gastronomy and an interesting relaxation destination.
It is generally safe to travel to Marseille, but visitors should be alert to minor criminal activities such as petty theft and pickpocketing. And as in all major cities in the world, one must be aware of one's surroundings in the city of Marseille to stay safe at all times.
Whether it's the second largest city in the country, great diversity, bustling markets, an exciting port or an intriguing art scene, what's not to like about Marseille!
Here are some things to know about security in Marseille :
General danger
Both the police and law enforcement agencies are doing an excellent job of protecting the people of Marseille against risks. But visitors sometimes have to be wary of pickpockets who like to target newcomers to the city. Marseille is a beautiful and safe port city, but that doesn't mean that all parts of the city are welcoming.
Some parts are to be avoided, especially in the north. Street crime is common, so be sure to keep your important documents and valuables safe. For added security, make photocopies of your passport and other documents, and valuables should be kept in your bag, which should be carried across your body rather than over your shoulder.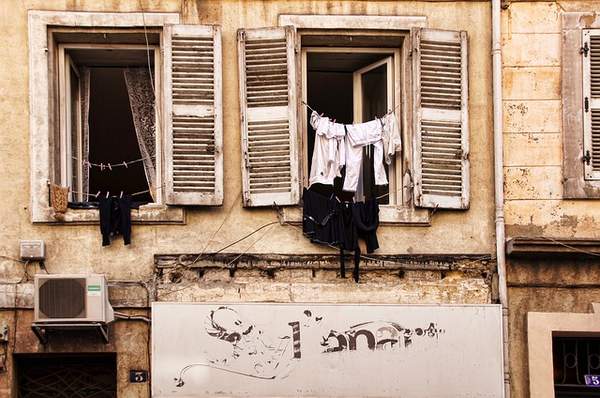 Risk in transportation
In the city of Marseille, public transportation can be dangerous. Moreover, trips on highways are often without drama, while parking can be a bit inconvenient if you don't park in well-lit public spaces. Also remember that the use of cell phones with headsets or headphones is prohibited while driving in Marseille. The last time you want to get into trouble with the authorities during your vacation.
Also, as an important tip, avoid dishonest cab drivers. Some of them raise the price during the trip and do all sorts of things to deceive passengers. So be careful. Hopefully you are not traveling in the middle of a labour action such as a strike.
Marseille, like many regions of France, is launching demonstrations, which may cause delays in transportation through the affected areas. Apart from that, there are other issues of concern, as the level of risk in transportation is moderate in Marseille.
Risk of pickpockets
A beautiful port city like Marseille, located in the south of France, is sure to attract elements like pickpockets. These characters are the most common threats to tourists in Marseille, as in many parts of the country. But they can easily be avoided by being careful with your belongings.
Pickpockets often operate in groups, and while an unsuspecting vacationer is distracted by one of them, the other tries to grab the visitor's bag or valuables. Bars, restaurants, and other places primarily frequented by tourists are common places where thieves commonly work. This level of risk is moderate.
Risk of Natural Disasters
In a place like Marseille, natural disasters are not often a major concern for many visitors. Indeed, the chances of a natural event disrupting a vacation trip are very rare. In the Alps, there may be some avalanche problems and few forest fires in the summer, but natural disasters are rare. Visitors should follow the guide and the advice of the authorities in the event of any unexpected incident requiring evacuation.
Risk of aggression
In Marseille, the chances of being kidnapped or assaulted are quite slim. That said, some places must be avoided at night, especially because they are high-risk places.
Terrorist risk
The level of terrorist risk is no higher in Marseille than in any other region of France. The same can be said of most Western European cities, as the region has recently faced serious terrorist threats. Visitors should be vigilant and report suspicious changes in their environment.
Risk of fraud
In Marseille, there are some scams that aim to deceive people. The most common are aimed at tourists and consist of a 3-card trick, counterfeiting and fake gold rings. Watch out for anyone who approaches you and tries to convince you to give money. This level of risk is moderate.
Risk associated with women who travel
The city is generally safe for women who travel, but they should exercise the same caution as when visiting another major city. France is one of the most visited countries in the world and is popular for its incredible tourist destinations. Lonely travelers who are women will have no trouble getting around in any part of the country, even Marseille. Intra-urban tourist spots are well serviced, and driving in the city has never been so pleasant. The level of safety risk in Marseille is low.
Is it safe to travel in Marseille : which neighborhoods are safe and which are unsafe?
To be sure when you travel to Marseille, if you can, stay away from the northern districts. These areas include the 16th, 5th, 14th and 3rd arrondissements. There is also the 3rd arrondissement which includes Félix Pyat and Bellevue. Air Bel in the 11th arrondissement and the Hauts de Mazargues (Cayolle-la Soda) in the 9th arrondissement can also be dangerous. All other areas of the city are considered safe.
Tourist areas of the city are not dangerous. The 1st, 4th, 6th and 7th districts are places where one can stay and soak up the culture and pleasures of the city. This does not mean that visitors should let their guards down when visiting these relatively safe places.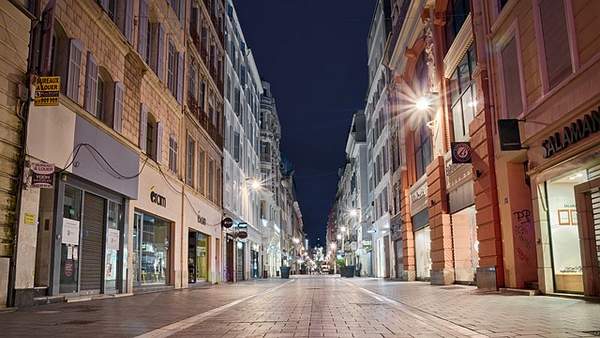 Where to stay in Marseille
The trendiest districts of the city of Marseille are located around the Prado and the 9th, 8th and 7th districts. But for visitors who want to stay close to tourist spots and interesting areas with an active social scene, the Vieux Port is the ideal place.
Visitors who choose the Old Port area will of course be close to the vieux Port, and the main attractions are museums, historical monuments, chic cafés, trendy restaurants, etc. But for those who prefer the typical "postcard place of Marseille", Le Panier, which is the oldest district of Marseille, is the safest bet.
Located in the historic center of the city, next to the Vieux Port, it has beautiful Provencal facades and narrow streets. The Panier neighborhood is a perfect place for a vacationer because it is located in the city center. The Saint-Victor district is also a place worth visiting. It is a serene neighborhood that is becoming one of the trendiest areas of Marseille. If you have a limited budget, Saint-Victor is the place to stay.
Getting around Marseille in complete safety
As you may already know, the city is one of the largest cities in France. This is why when you are wondering whether it is safe to travel to Marseille, it would not be out of place to rent a car when you arrive.
A vehicle even becomes a necessity if you are staying on the outskirts of the city. Trains also run everywhere, as do cabs. Don't forget that cars and trains are often linked to one crime or another, so be careful.
Make sure your car is always locked and do not leave valuables in it. There are many subways in Marseille, and this is where thieves meet. Avoid the subway and don't walk around them.
If you arrive in the city at night, you can take a cab. A cab is safer than the subway and subway stations. During the day, walking is a great way to enjoy the beautiful sea views and appreciate the hills of the area. Be aware that the city has many narrow streets, which makes it easy to get mugged. Also, don't linger unnecessarily, unless you are in a café or a store.
Is it safe to travel to Marseille? – Abstract
The city of Marseille is worth visiting several times because it will simply amaze you. Regardless of the negative aspects you may have already heard about (some of which are unfounded and untrue), this attractive port city remains an ideal vacation destination. The police work hard to keep the city safe, but as long as you avoid dangerous areas and keep your valuables properly, you'll be fine.
Do you think Marseille is dangerous ? Leave your comments below